The EXAM season, much dreaded by students and parents alike, is finally over. There must be lot of plans already made about visiting that bhopal ke bua ji or mumbai ke chacha ji. This routine never gets old in any family. So, if you have planned that trip already, have a good time!
Now, for those lucky people, who don't have to visit any bua ji or chacha ji and have loads of free time on hand, we have made your holiday season exciting by compiling a list of things that you could do and actually learn something new!
Here goes the list.
1. For a start, Sleep!
Yes, you have read that right. What are holidays for, right?? Catch up on all that sleep you missed the entire year by attending those special classes, extra classes etc
2. Go Volunteering!
There are a lot of NGOs out there who would always require a helping hand. Why don't you volunteer for one of them? It is also a good way to meet new people and that awesome feeling you get at the end of the day of having done something actually good, is priceless!
3. Learn to play a new music instrument!
It feels good to show off, isn't it? Since our school vacations went into playing, watching tv, playing and playing, most of us never did anything productive back then. So, isn't now the right time to learn a new music instrument and impress that crush of yours *wink* *wink*
4. Binge Watch all your favorite TV shows
What is more fun than enjoying your favorite TV show with some popcorn? But yeah, don't forget to sleep and breath at times.
5. Work online
The internet gives us so much access to things that now it has become easy to find any information online within seconds and also some jobs. Yes, there are so many websites which provide the opportunity for people to work at the comfort of their home and earn money. Not a bad way to earn some pocket money eh?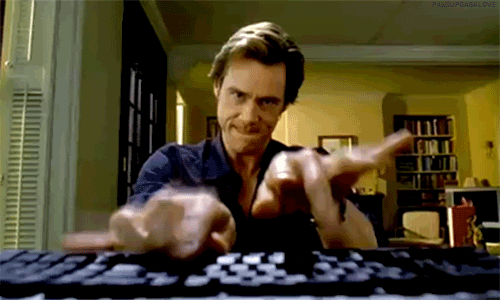 6. Learn a new language
French, Spanish, Japanese.. And so many more! It will not only add to your skill set but is also a great way to tell secrets or just to throw some pleasantries to your not so favorite classmate.
7. Internship
Yeah, don't waste your time. Do an internship with any startup or any company in summer. Almost, all companies start hiring interns from the month of March for the whole summer. It is a great opportunity to learn the dynamics of a company, improve your skills, new skills and also some decent stipend. What are you waiting for now? Start applying!!
P.S: If you are looking for summer internships, then we are hiring Social Media Marketing interns at Guidic. If you need details about it, feel free to reach out to us at support@guidic.com or +91-9108284458.
Have a happy summer (if you can beat the heat that is)!!!!
Written by Ruhi Mansha